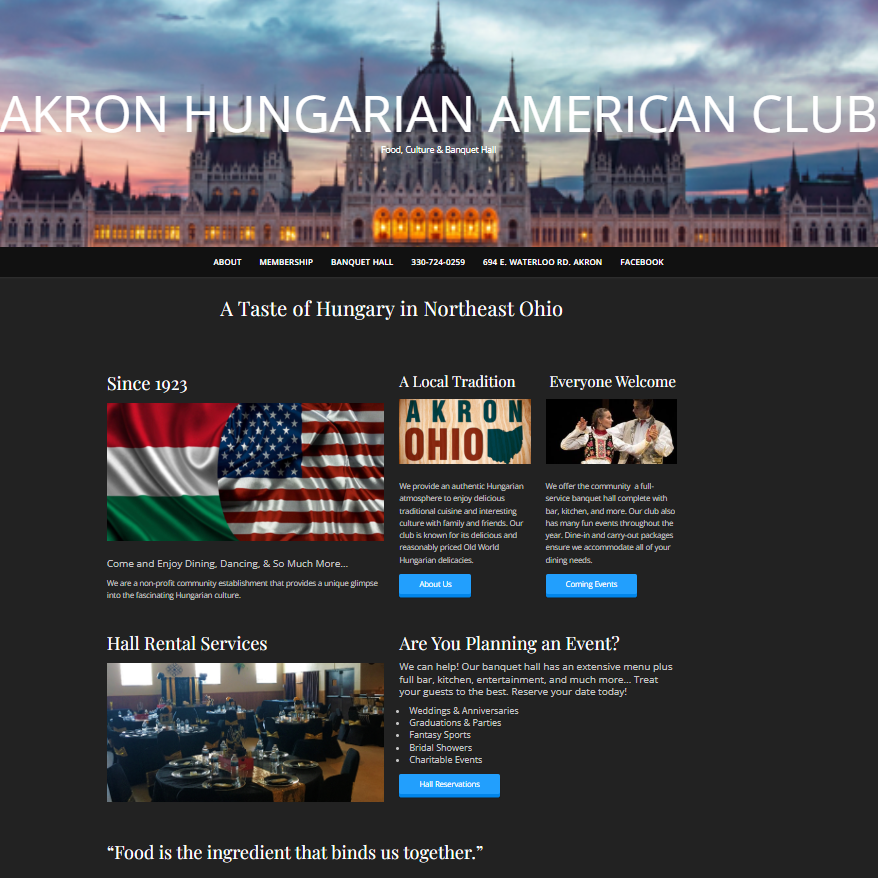 Akron Hungarian-American Club
Serving the Akron Hungarian Community Since 1923

Re-creating the Hungarian past, making the present more pleasant and working hard for the Hungarian future.

Our club is one of the greatest achievements in the history of Hungarian American communities in the United States. Nearly 100 years ago, more than two million Hungarians were searching for a new home and existence. The leaders of the Hungarian community in Akron wanted to started a fund raising drive to support them. They gathered together the best Hungarian minds, the hardest working Hungarian hands, the most sacrificing Hungarian hearts and the dream became reality - The Akron Hungarian American Club.